Any help with maker's mark would be appreciated.
Thanks in advance
John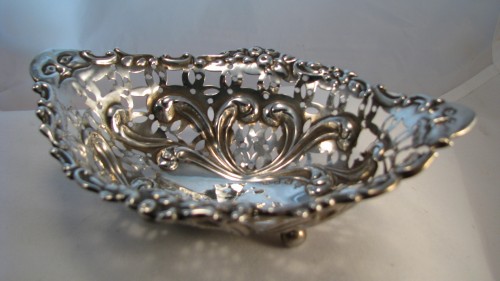 Sorry, this one's not in my references. Identification might be a job for the Birmingham Assay Office.
Ok thanks … I'll let you know.
FYI.
This information from the very helpful Birmingham Assay Office.
"The initials EEB belonged to Edward Ernest Bishop, Bournemouth, first registered in 1896 same year the item was hallmarked, as a Silversmith & Goldsmith"
Regards
John
Thanks, John.
Listed in Kelly's 1896 Hampshire Directory under Watch Makers as "Bishop, Edward E. 17 The Arcade, Bournemouth"