Does anyone have an idea of the value of this tablespoon? I'm sure it's Robert Duncan with the RD hallmark.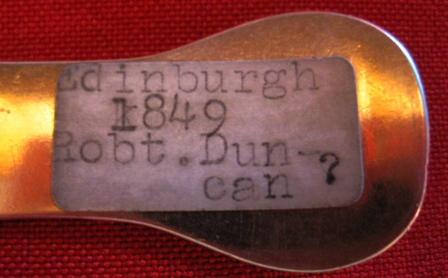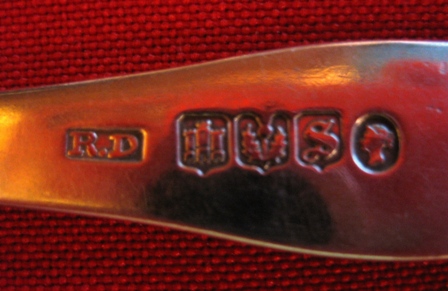 It's probably not Robert Duncan, who was a Glasgow silversmith. That said, I don't have any better ideas. I note that the official web site of the Incorporation of Goldsmiths of the City of Edinburgh does not show an RD mark like this for Edinburgh, only for Glasgow, and that is marked "Unidentified".
Value is probably £30 - £50. You might like to weigh the spoon and calculate its current scrap value for comparison.