Hi, My name is Patrice and I am brand new here. I am hoping someone knows something more about what I have.
I've inherited a Silver Plate Tea set that my mother bought in the late 1970's for $800.
It was at an estate sale. It was given to a gentleman (J.E. Howard) and his wife from a Railroad for their wedding present. I have all the information on it.
All is stamped Rogers Smith Co. 1893 1/2, the tray is stamped the same only 1867 with the number 4 1/2 and a number 26. What do these numbers mean?
It has an extra sugar bowl and that is stamped Meriden, same date.
I have the matching tray and to my understanding it is a rare find.
The tray is huge and just beautiful! It's 32 inches from handle to handle and very heavy.
A very similar set but WITHOUT the matching tray sold for almost $2,300.00 on Ebay July 2011.
Anyone know anything about this set or it's value?
Thank You kindly, Pat B.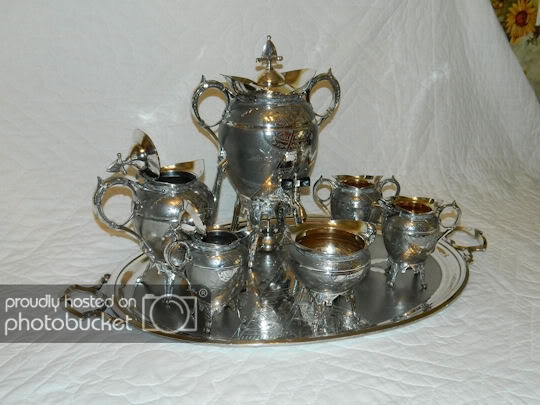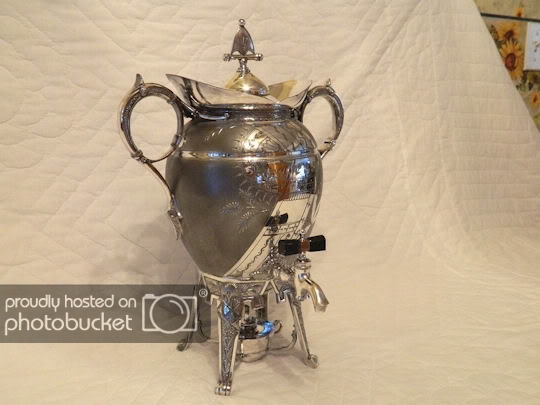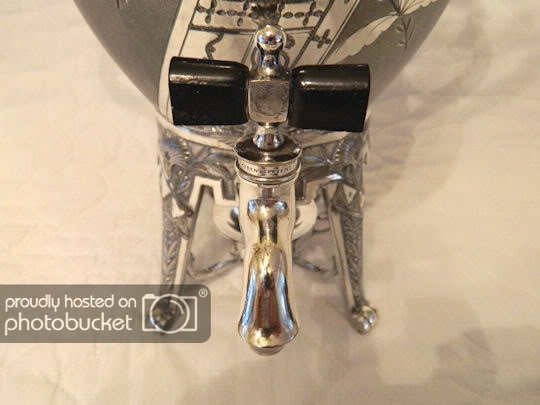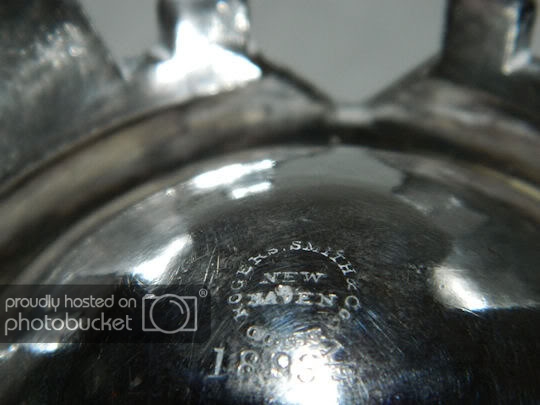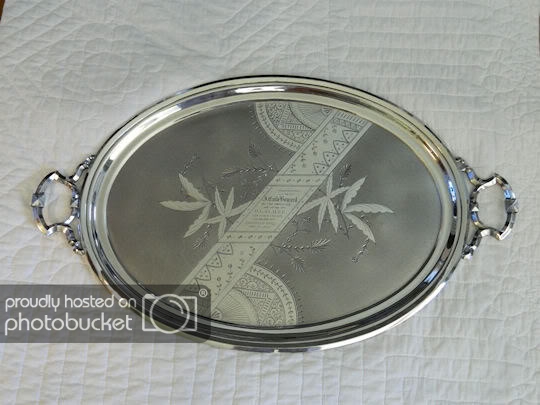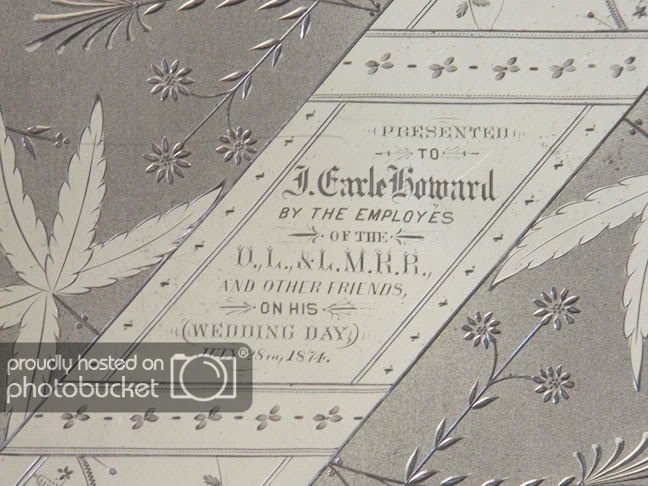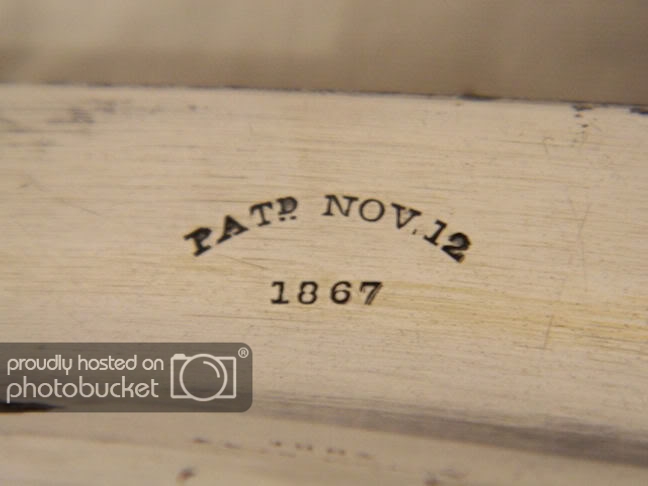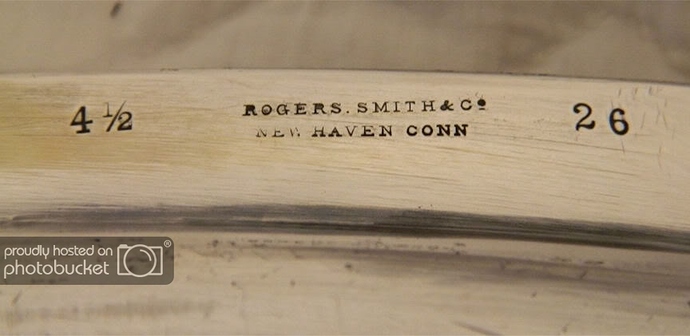 [/img]