Please see if you can crop the photo to just show and enlarge the maker's mark that is stamped between the "925/1000" and the word "sterling".
Regards,
Uncle Vic
Tighter crop for trademark I hope this is OK? Uncle Vic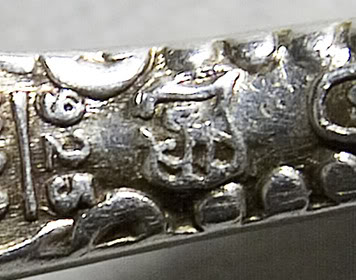 Thanks, that's fine…I'll study it this afternoon. My son is on his way to pick me up to go fishing…priorities…
Uncle Vic
Looks like Towle Silversmiths of Newburyport, Mass. One of their older marks, late 1800s or early 1900s.
Regards,
Uncle Vic
thats a Towle sardine fork…pattern is canterbury from 1893