Hello Room, Dug this recently while metal detecting a beach on St. Croix USVI. Spoon was found underwater approx. 2-3' feet deep in sand approx. 3-4 inches. It had been in the water a while as it is somewhat corroded. Copper seams to be sticking out of bottom of spoon under lower end.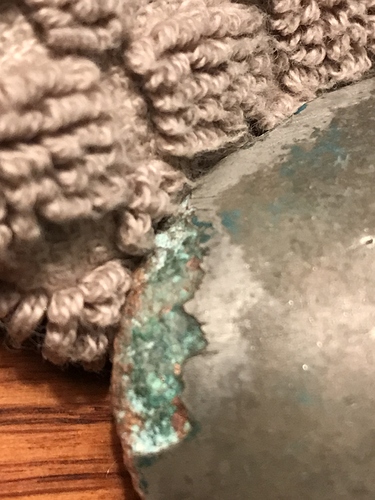 Has a few ID marks as follows.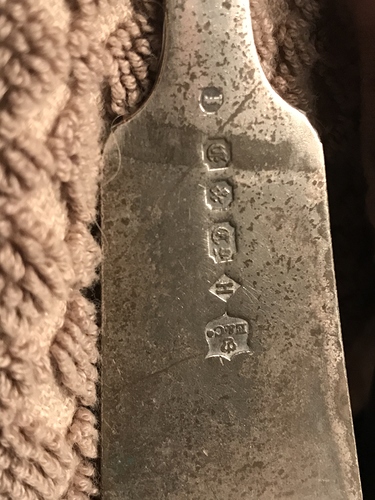 Spoon is approx. 10"-12" inches long.
Lion on the front is looking left with top paws in a "fighting stance". Lower legs are in a "gymnastics" type split. Hope you can help and TY ahead of time
Respectfully,
Roger P.
Stafford Va. USA .