I was wondering if anyone could help me to decipher the symbols on this silver butter knife.
The knife is part of a set of six that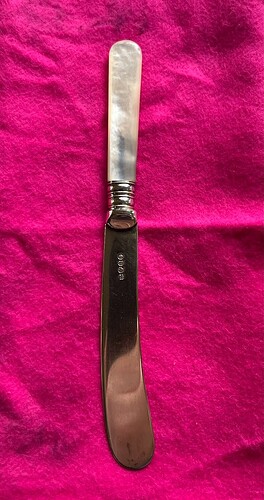 I inherited from my grandmother when she passed away some forty years ago.
My grandmother was a British citizen but lived in San Francisco for over twenty years before returning to the UK sometime in the 1940s.
She was also widely traveled so I´m unsure as to which country they were made.
I would be most grateful if somebody could shed some light on this for me.
Many thanks,
Richard