Hello all.
I recently picked this up from my auntie actic who said I could help self.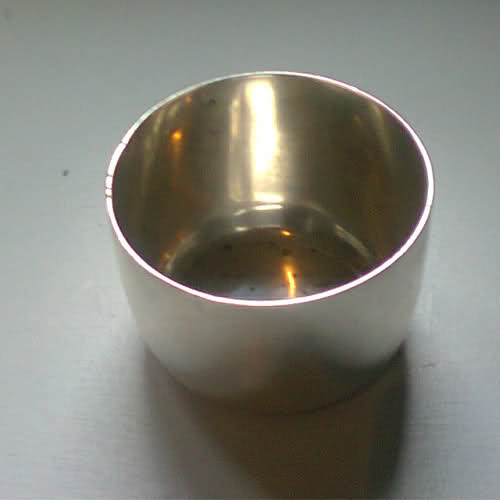 I really love the item, and is currently used to hold my chewing gums. ( Strange I know)
Id love to know a little bit more about I.E how old it is.
On the bottom it has
Sun with a little face on the inside
"Mappin Brothers
222 Regent street
and
London Bridgf "
Im not sure why it says "bridgf and not bridge"
Then underneath that there is a diamond shape with a z inside with a dash across the middle and below the diamond shape is a uppercase R with 369
ANy help would be greatly appreciated, its not in particulary good condition has markings on the inside that looks like the silvers been worn away and many markings and one noticable dent on the outside. Im not really fussed about theworth of the item, but there is not whole lot of information on the internet about MAPPIN BROTHERS items.
Many thanks
George