Silver dessert spoon with twin identical marks SII or IIS.
Can anyone tell me what these marks are.
A picture is required. If there are no other marks it is probably not silver.
Phil
Hi Phil
Thanks for replying. I can confirm that the spoon is definitely solid silver and it has a very faint date of 1821 stippled on the back of the stem.
I will add photographs but I can't see anywhere on the site to attach photos.
Click "Reply" and use the "Upload" icon.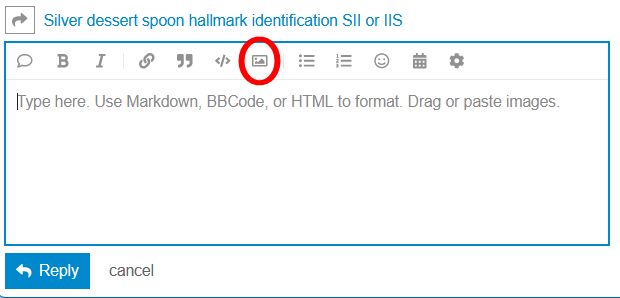 Phil
Hi Phil
Thanks for your info on photo upload. Have now uploaded 3 Photographs.
Regards
Michael
Hi Phil
Have you had a chance to look at my photographs yet for IIS or SII on spoon
Mich
Yes, I saw them but the mark doesn't mean anything to me so I kept quiet…