The first initial is a little indistinct but, if it's an R, then the maker is Robert Davies who registered this mark in February 1842. His trade seems to have been smoking-related as a gold and silver pipe mounter and later as an importer of pipes.
Can we see a picture of the complete item please?
And in future please start a new topic rather than piggy-backing onto an unrelated question.
Phil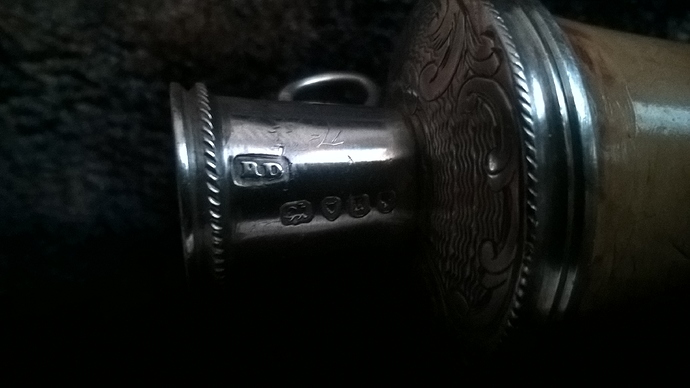 on doing a bit more research I am thinking it is Robert victor Dumenil made 1852 but I can not find much information on Robert.
And sorry about the piggy backing I am not to good with this old phone I have and I couldn't find a place to post anything after signing up. I had been talking to the robot😁
You were right after a double check definitely Robert Davies.
Cheers mate

Just to give a bit more info on this pipe it travelled to New Zealand from Scotland in the 1870s then came with me to Australia in1998 and has been tucked away since.I have great memories of talking to my grandfather about it when I was younger and now shearing those stories with my children.