I'm not convinced this is actually silver, but the marks are very distinctive, although unfamiliar. There are three impressed marks - what appears to be a human head and shoulders, a strange symbol, rather like a wheatsheaf in a shield-shaped cartouche, and then a six-pointed sun/star.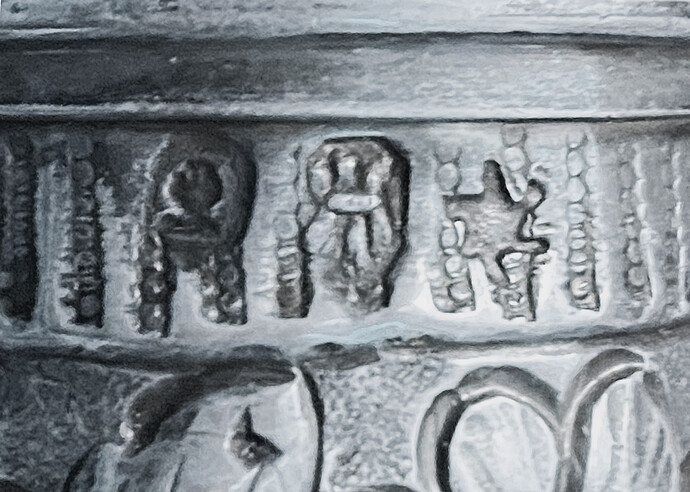 The item is a heavily repoussé'd sugar sifter, roughly 8" tall.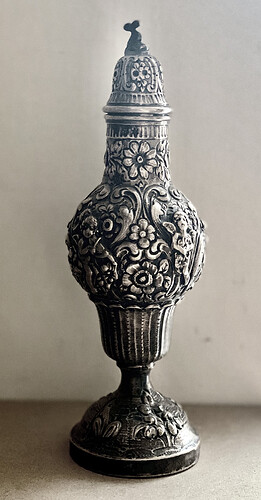 Does anyone recognise the style of these marks - which country, perhaps?