Hi,
Can anyone help please I have a bread fork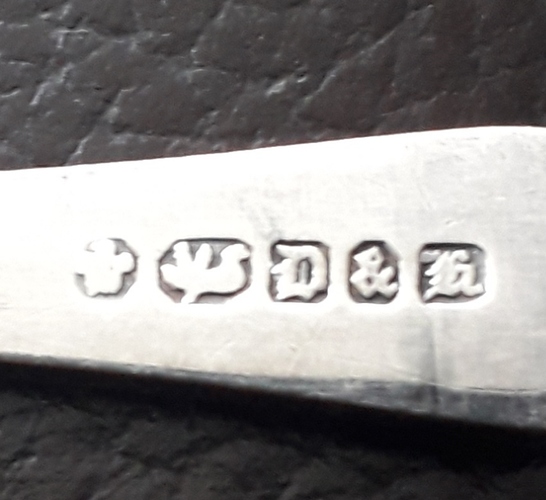 and don't know the Mark's anyone know them. Thanks jono
This is not strictly a silver mark. D&H is Deykin & Harrison of Birmingham and the material may be electroplate or possibly a base-metal alloy; D&H were known for a proprietary alloy which they called Venetian Silver.
Phil
Thanks for replying phil.
What do you know of the symbols & what approx year please thanks jono
Hi phil.
Thank you for the information.
Do you know what symbols mean and also year please.
The symbols are Deykin & Harrison's trademarks: a stylised fleur-de-lis and a boat, the latter often being termed a "gondola" although I have to say that I can't really see the resemblance.
It is not possible to define the date accurately but the company was active from 1895 until the 1930s.
Phil