hi, please can anyone help to identify these marks ?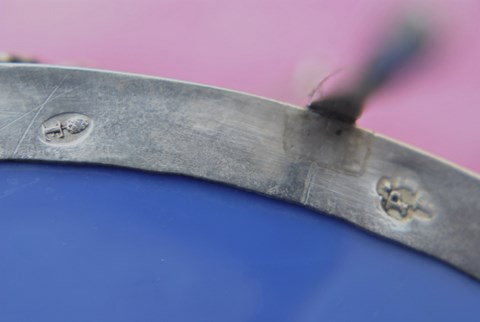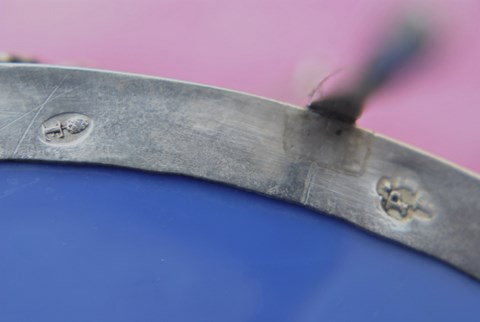 Hi - The first mark with the capitol E looks like the German mark for 1741. Unsure of the other mark - possibly the makers. Paul.
many thanks paul, i saw something like that mark and it was ausberg, and i think it was a pineapple, i thought mine might be a pinecone ?
sorry paul just checked and i got it mixed up the german one is a pine cone, many thanks, i hope you right, might be worth a few bob ?
hi, thanks for information, i have asked christies about the date and they have said its not 1741 but 1789, a couple of people have told me 1741 and i have seen a large augsberg spoon on sale with exacly same stamp mark, capital E below a pine cone, could the great christies be wrong ???