please help me identify this silver plate. origin and year would be great!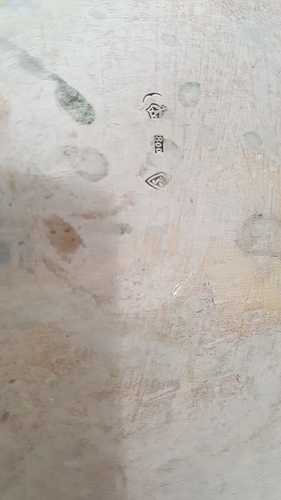 silver plate|281x500
It's German 800 standard silver. You might like to see if the maker's mark is shown here or here.
Phil
thank you for taking the time and replying. I couldn't find the maker's hallmark on the lists you sent me. it's looks like a shield with a small dragon or lizard on it…
Hi emily452. I'm not sure what you are trying to say here. If you have some useful information please try again.
It is a hallmark of what appears to be a winged dragon or perhaps a griffin on a shield.