Does anyone know what this is? And possibly what it might be worth?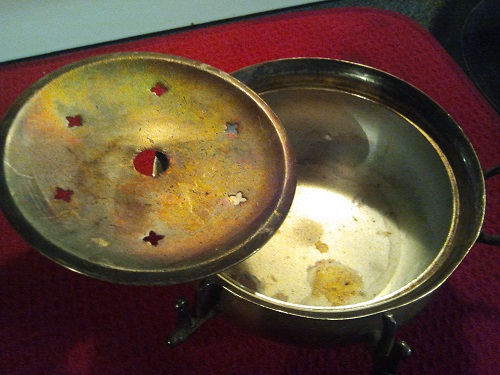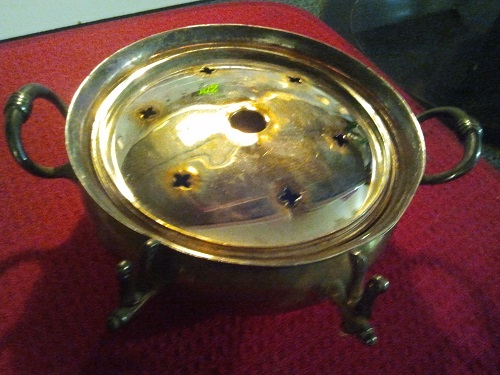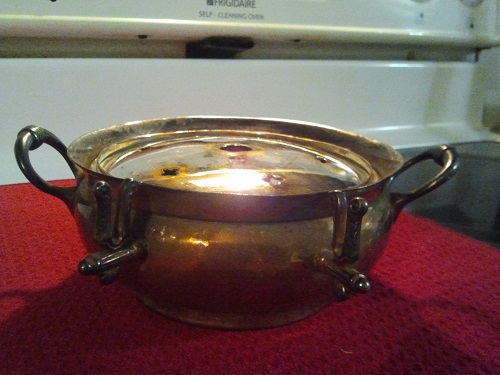 Maybe a burner of some sort. Possibly for incense? Is there a hallmark?
This is what is on the bottom.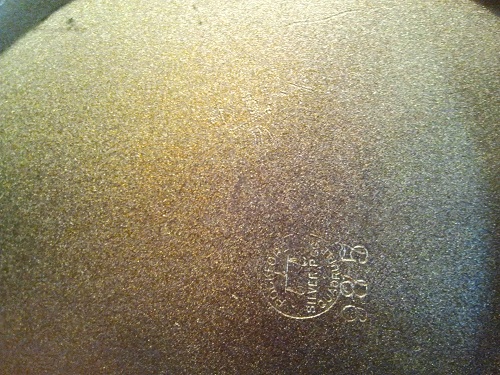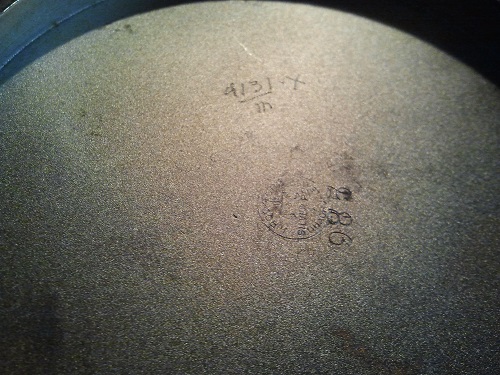 So now we can see the mark of the Rockford Silver Plate Co. This tells us that your pot is not silver; it therefore has no intrinsic value, merely decorative and utility value. I would agree with the idea of an incense burner. Are the supplementary handles pierced? If so it could be suspended to increase the spread of the smoke.