Not sure where to start as first posting here.
Thanks in anticipation.
Desert spoon possibly. 7 inches long.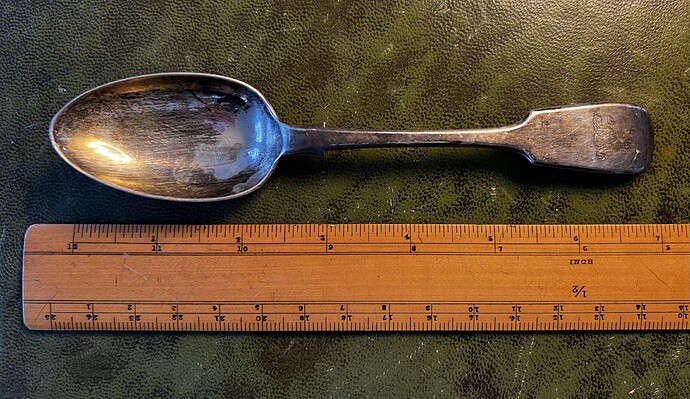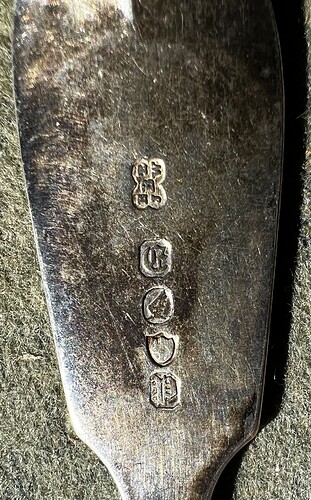 This is electroplate. You will note that the 1st and 4th symbols in the vertical line are E and P, standing for electroplate. The manufacturer, who used this self-same mark on sterling silver, is a London company, Edward Barnard & Sons. It probably dates from around 1840-1850.
Phil
Thanks Phil. I was puzzled as I thought I was looking at two date marks.
Might be nice polished up though. LOL