here is 1 spoon i have don't know any of the symbols please can someone help me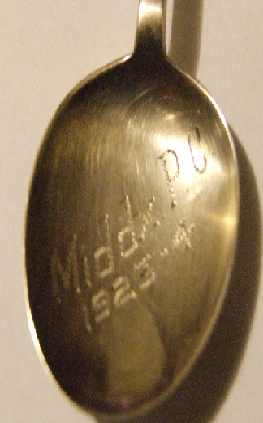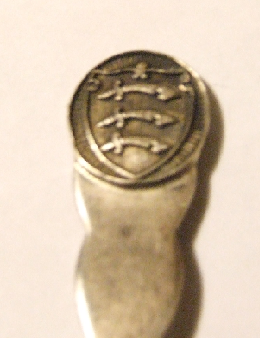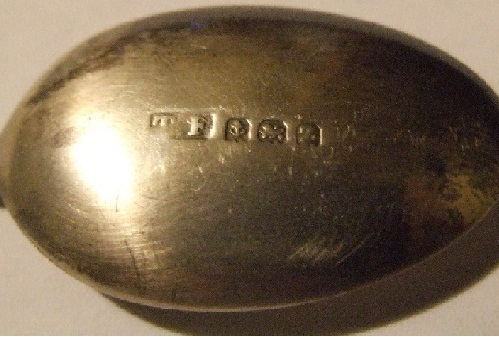 in the bowl MIDDX is for Middlesex county England. The numbers is the years. The crest on the end of handle is the three swords associated with Middlesex County Cricket Club.
The hallmarks indicate the spoon was made / hallmarked in 1924 in Birmingham England.
thank you i got 5 more spoons with the 3 swords but it is with a red shield on the back it says epsn and for some reason one of them does mot have a mark at all
I assume you mean epns? which stands for electro plated nickel silver i.e. silver plated nickel rather than solid silver.
yes ok ty so would these spoons be worth anything
you're welcome, unfortunately these spoons won't pay for your retirement


I guess they're worth about 10-15 GBP. Look for sterling standard and avoid epns if you possible. Sterling is signified by a lion stamp. try collecting rarer pieces by maker,town or very old 18th century or earlier and you might hit the jackpot. Good luck