Would this have been used for resting spoons on? It is not marked and are silver plated.
Jannie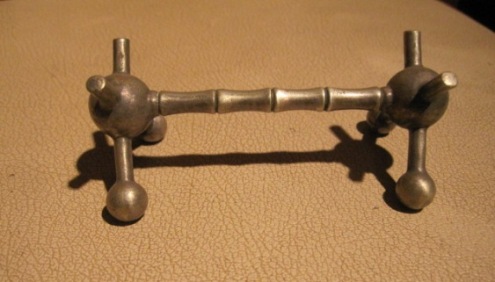 Known as a knife rest, there would have been two of them. One for the carving knife, and the other for the fork.
Hope this helps
Regards
John
Thanks, learn new stuff every day on this site…knife and fork rest

Far East must have inspired this bamboo design.
Jannie