Hello fellow silver lovers. I am a new member. Dealer of 20th Century silver.
I have a head-scratcher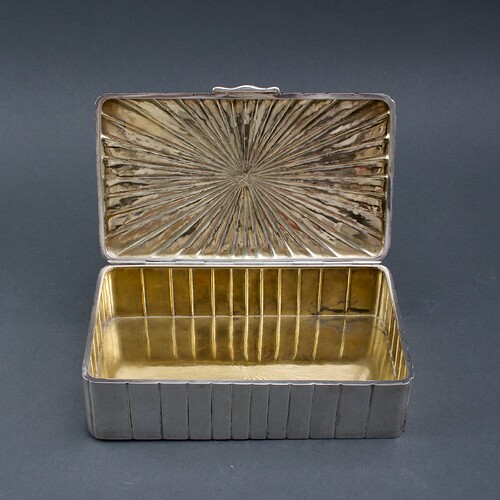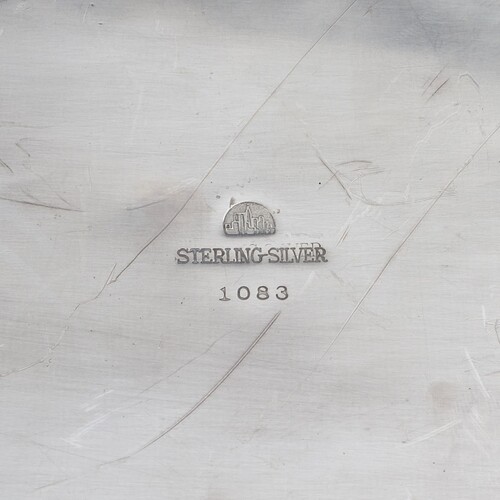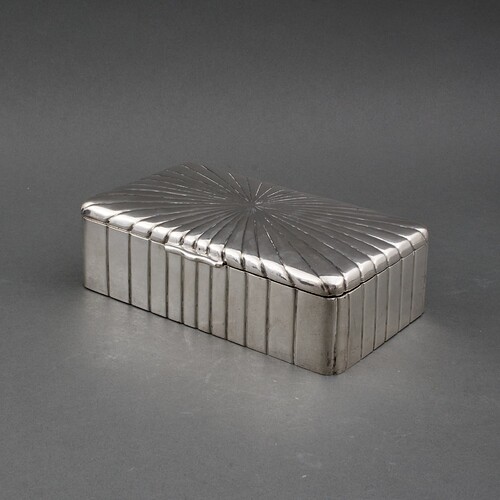 to share on this forum
I bought a beautiful cigar box. Handmade… appears to be of Modern design, maybe 1930's.
Most likely American. attached are a few images. Any ideas?
I have contacted 3 -4 dealers about this hallmark and no one has an answer.
Any clues?