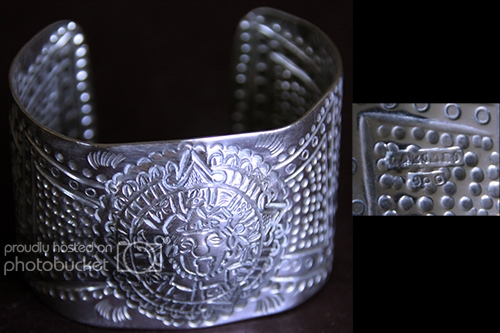 Hi … hope someone can shine a little light on the above silver antique bracelet/bangle.
Don't know if you will be able to pick up from the photo but using a loupe the first 4 letters are LAZG … the last or 7th letter is O … can't quite make out the two letters in between ie 5th and 6th letters. There is a 900 stamped underneath which I am presuming is the sterling quality hallmark.
Apart from the hallmarks … any idea of the origin … looks oriental … Indian perhaps?
Thanks & regards
Paul (Videoman)