Please help in identifying the pattern name of the attached antique silver tongs
Thank you.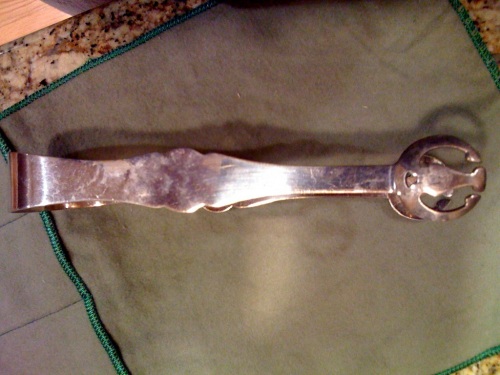 Hi there and thanks for joining us. The "651" should be the pattern number, but I looked it up on www.replacements.com and it shows as an International sterling holloware pattern. Your tongs are silverplated and its pattern does not resemble the "651" shown on the Replacements, Ltd website.
I suspect this is going to be a tough one to crack.
Regards,
Uncle Vic