When my father died my mother gave me a tin containing three pocket watches which belonged to my Grandfather. I'm trying to work out how old they all are but struggling to identify the hallmark on one of them: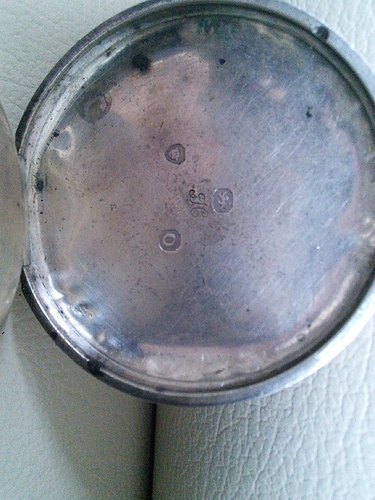 The watch movement is a key wound fusee chain which I believe was popular in the mid 1800's. The closest I can find online is 1829 but I'm not sure this is right particularly as there is no monarch stamp.
Many thanks for any help, Steve.