Hi
This item has two sets of hallmarks.
The ones on the top are small and look like this.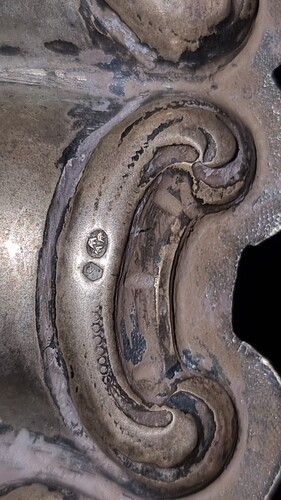 I think these are Swedish import marks from the 20th century. Is this correct?
It looks older than that though.
The marks on the bottom are bigger. They look like this.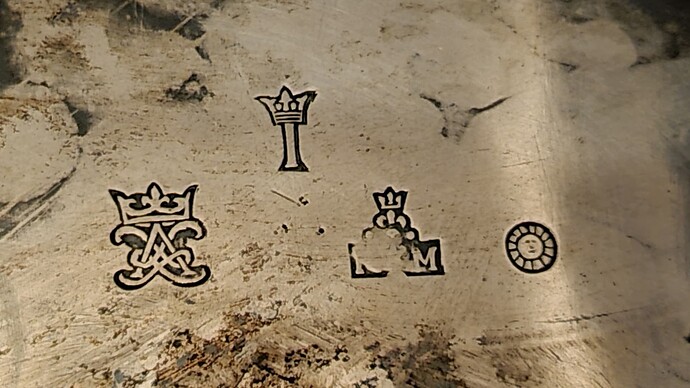 I have never seen such marks before. Are they silver hallmarks?
Do you think it is made of silver or some other material?