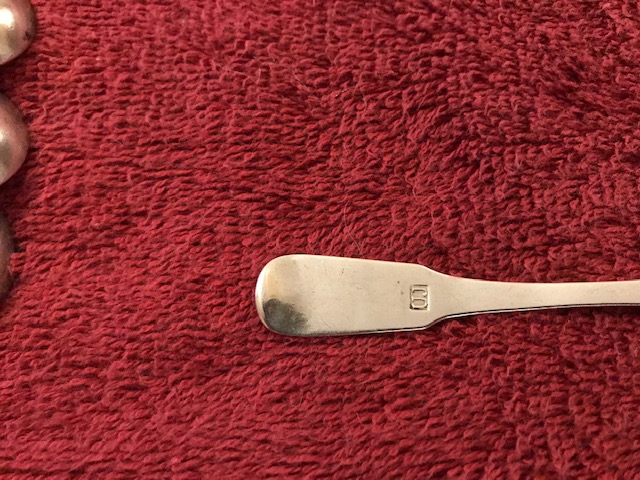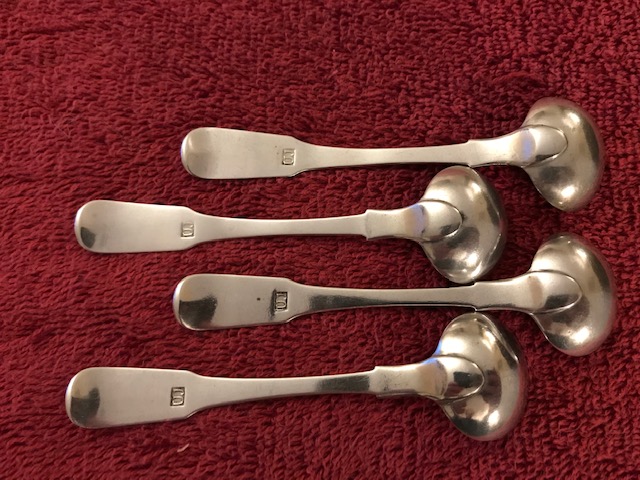 These four matching mustard spoons look and feel Scottish. But UJ isn't a mark recorded anywhere I can find.
Can anybody shed some light?
The nearest I get is J Urquhart of Perth which is clearly JU.
He sometime used "URQUHART "and sometimes just "U" . Is it possible he reversed his initials and stuck them on these little spoons as a sponsor mark devoid of opprobrium?
I see the same question and initials have appeared in this forum before with no answers to date.
Why would you use "U" or full name or reversed initials in early 19th century Scotland rather than JU? Sadly that might be an easier question to answer.
The gilded bowls are not mercury loss. The crest is probably contemporary.
I bought them off ebay a decade or so ago and got zero provenance.