Hello everybody,
Some time ago I bought a tray. It is quite worn up (see photo).

On the top there is a coat of arms, quite peculiar, I would say.
Underside there are three marks, I believe, one for the maker (Imlin), one for the place and proof, and one for the year.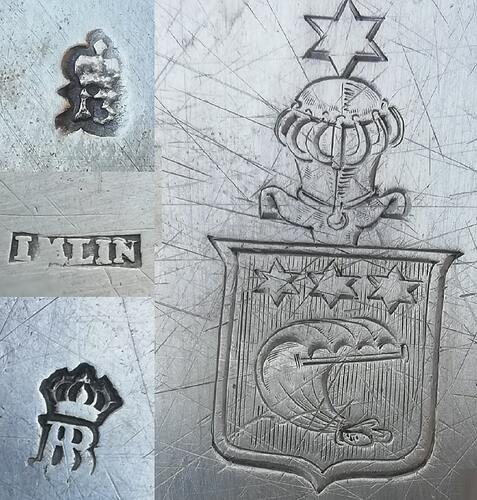 During my research it turned out, that Imlin was a family of silver makers in Strassbourg (France) during 18th century (and may be later). That corresponds to the left uppermost mark, which is similar to that used in this period/place. What I do not know is which Imlin made this and when as well as whose coat of arms is at the upside.
Any help will be greatly appreciated.
George