Hi
I need some help to identify this maker's mark.
Any ideas?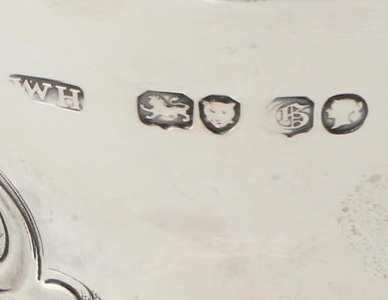 WH is William Hunter. No doubt you have identified the hallmark as London 1842/43.
Phil
Thanks Phil!
Have you seen this kind of "w" before? It almost looks like a "triple v".
I have to confess that I didn't notice the strange W. I suspect it may be some sort of double strike. But it does look like a very neat job.