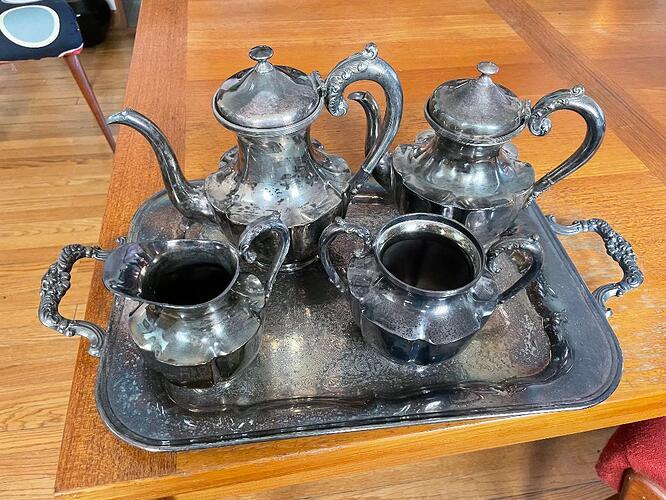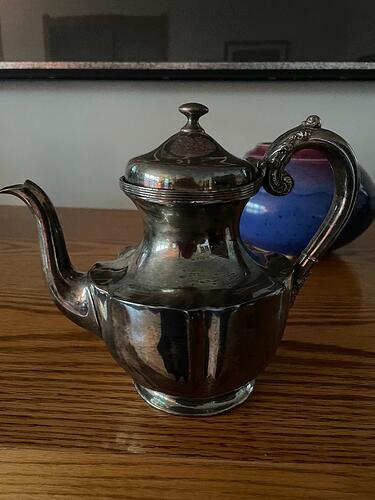 I am trying to identify the pattern name of this Wallace Brother's Tea Set. My best guess is that it is from the late 1800s–and was my great great grandmother's.
The Stamp on the Bottom says:
Made and Plated by
Wallace Bro's
Silver Company
V561
I have googled the number and have had no luck finding anyone who has this pattern. Has anyone seen this pattern before?