How old are they? Are they solid silver? Who made them? Where are they from?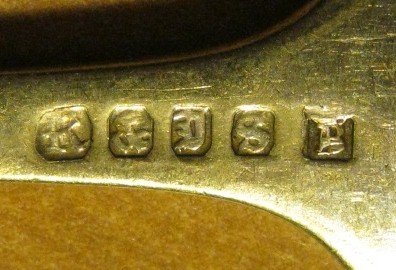 Your image is upside down. I read it as K (or R) & Y (possibly) S plus another symbol. There is no indication here of any sort of silver standard and these marks are typical of electroplate manufacturers' trademarks. I cannot find this combination of letters recorded, but there are still many unrecorded manufacturers awaiting identification. An S is often used by Sheffield manufacturers so this could be a Sheffield company.
The bottom line is that I am 99% sure your spoons are not silver.