Thanks,
Bruce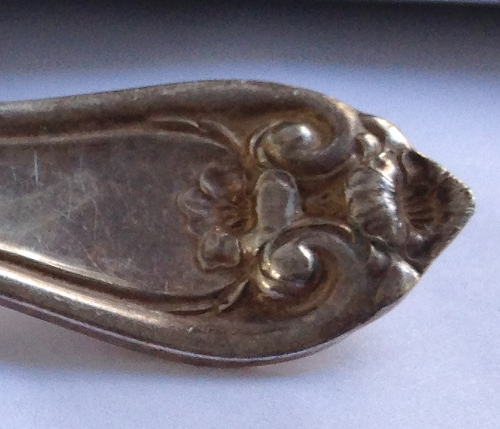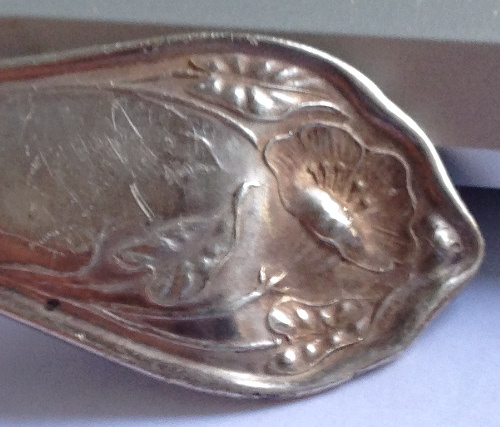 From the "A1" I deduce that this is an electroplate mark. There were quite a few companies with "Rogers" in their name and I don't know which one this is. As it is electroplate it has only a tiny silver content and therefore no intrinsic value.
Thanks. That is very helpful. I'd hate to discard something that had value to me or someone else.
Somebody might want it to fill a hole in a set. If you've got time to waste see if you can find the pattern name from www.replacements.com (there is a Rogers, 1881 link on the Silver page) and then check eBay to see if there is any demand.
Is in excellent condition, can not find exactly who made this dish, please help. Smile