Hi all, I have been looking, searching, to no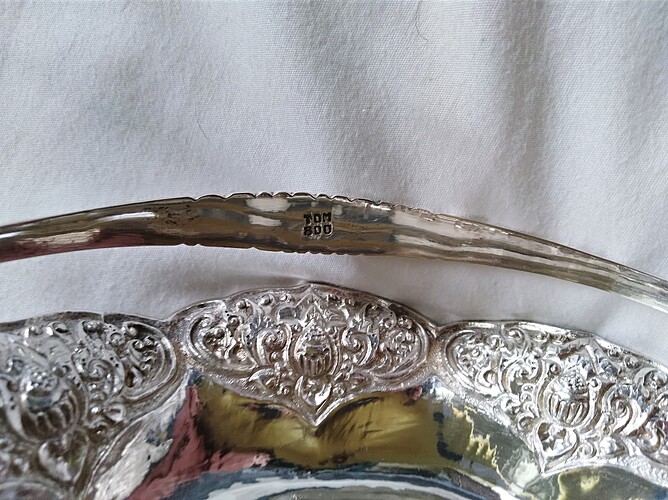 avail. Found in an op shop, northern Australia, German ?
If this is a basket and the handle is hinged there ought to be marks on the body itself, possibly disguised in the decoration. Germany is certainly a possibility but many other countries also used the 800 standard.
Phil
Hi Phil, yes it is a basket, about 14 cm across and 11 cm with the handle up. The patten is so detailed. You can just see, the centre spot punch mark and marking lines, for some of the 6/8 segments. It is in storage and I can't find the best phot. The maker TOM or TDM is the sticking point, for value. Thanks very kindly for you reply, another pic. I will try to find more, so others can admire the beauty and skill of the person who made it.